For a wonderful and unique rainforest visit, I would recommend two tourist
locales on the Cuararay River in Southern Ecuador. Both are run by a
Quichua Indigenous family who are trying to make a living with Ethno and
Ecotourism, an alternative to oil exploitation.

The programs they offer are varied and flexible and appeal to a variety of
interests and ages.

While one property concentrates on culture the other is strictly rainforest,
although a person would learn much about both at either.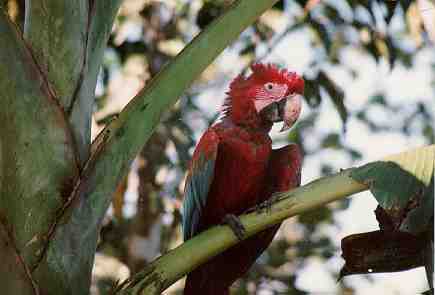 Examples of things that I did at the Ethno property while I was there last
summer was: go to all day feistas, learn to make pottery, fish for piranha,
camped, visited a farm, visited members of the community including the
president in their homes, swam in the river, visited the community center
and saw the solar powered radios, brought donations from my school to theirs
and did a lesson for the children, went on a three day canoe trip, hiked to
the laguna and saw animals, birds and trees of the rainforest.

The Curaray River is very wide and has many sandy banks. It is wonderful
to swim in. The second property is closer to the Peruvian border but I
did not visit it. A wonderful plane trip from Puyo is part of the package.
The food is safe and delicious and my guide, Javier Vargas was wonderful.

I can get you more information jurijuri@iname.com --we are in the process
of improving our web. Please bear with us.
Thank you Pamela S, for JuriJuri Reserva, Puyo Ecuador.